Romance in the Seychelles – A Short Guide to the Top Honeymoon Destination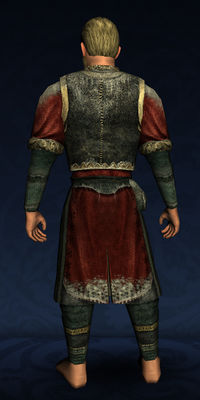 Top ten lists that rank honeymoon destinations frequently place the Republic of Seychelles in the uppermost positions alongside such romantic staples as Paris, France and the islands of the Caribbean. It is not hard to understand why. A majority of the nation's 155 islands are completely unpopulated and unspoiled, so if it is peace and privacy you are after, Seychelles has it in the form of long golden beaches and crystal clear waters
When you arrive it is likely your honeymoon will begin on the main island of Mahé, and from here can catch ferries and flights elsewhere on a daily basis. Mahé is the largest of the islands and home to around 80,000 people with around a quarter of those living in the nation's capital Victoria. Much of the rest of the island is given over to mountainous outcrops that reach 1,000 metres and luscious forest that contain many unique species such as the Pitcher Plant and Jellyfish Tree.
From Mahé you can get to the island of Praslin by boat in around an hour. The second largest island of the nation, Praslin has a population of just under 7,000 and is just 38 square kilometres in size. Again, the island is something of a haven for those seeking long beaches and fantastic greenery, but due to the fantastic amount of accommodation – varying from large guesthouses to large hotels – it is possible to take it easy and stay for a few days.
By the standards of the Seychelles, it is fair to say that both Mahé and Preslin are – in a sense – overpopulated. Slihoutte Island (just a 15 minute flight from Mahé) is where the true escapism of the Seychelles really begins to show itself. The 20 kilometre square island has a population of just 135 – most of whom work within the 116 room 5 star hotel: The Labriz. As you may have guessed, The Labriz is almost the only evidence of human impact on the island – with the Nature Protection Trust of Seychelles in charge of maintaining that the island remains a natural and unspoiled escape.
Of course, these first few islands are really only the tip of the iceberg in terms of what beauty can be discovered on the Seychelles. Slow boat from Mahé is one of the best ways to take in some of the nearby smaller islands such as the coconut palm covered Ste Anne, and Cerf – which is famous for its Creole Cuisine. Mahé is also a good base from which to travel to the outer islands, including the Aldabra Atoll which can be reached by a three hour boat ride – a named UNESCO World Heritage Site, the atoll is home to the largest population of giant tortoises, numbering around 150,000.