Planning Your Overseas Travel: Things to Think About Before You Go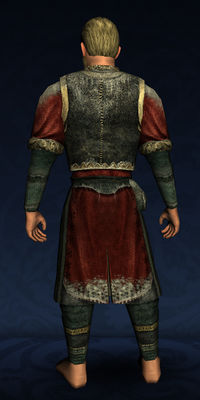 Entry Requirements: Visas and Vaccinations
First things first! Find out if you need a visa and how long you are allowed to stay, as well as other specifics, such as vaccinations, minimum six months validity left on your passport, proof of funds or onward travel. Many countries will allow you to pay for your visa upon arrival, but check ahead to be sure.
You can go directly to the official government sites for the countries you want to visit. It's a good idea to double check again just before you go, in case there has been a recent change not listed on your country's government website.
Research: Culture and Language Read about the history and the people of the land you are traveling to. Finding out about the local culture and customs will enrich your experience by increasing your understanding. It will also help you to avoid offending anyone with the wrong gestures or attire. Also, if you have some flexibility as to when you can go, check for festivals, holidays and high and low season. If you are a party animal, make sure you go when the crowds are flooding in, and if you want peace and quiet, look to go off season.
It's also important to inform yourself about the water and hygiene situation in your destination country. The easiest way to make sure you don't ingest unsafe water is to simply ask when you get there, and always drink bottled water if the tap water is unsafe. However, it's also a good idea to learn about preventing food-borne illness and purifying your water, just in case. Find out how to prevent and treat traveler's diarrhea and other health precautions you should take before traveling abroad.
Learn a few words of the local language. It's easy and fun, and you'd be surprised at all the smiles and warm receptions you'll get if you can just say Hello, Please, Thank You, and Where is the Bathroom. It makes people feel good when you put in this extra bit of effort, and sets you apart from the rest of the tourists, making you far more likely to get to know the locals a bit and have a genuine and memorable experience as they give you a peek into their world, beyond the tourist buses and trinket shops.
Shopping and Assembling: Travel-Related Items Assuming you are an independent traveler on a budget, there are a handful of very useful things you will want to have with you throughout all of your travels. Some can be scrounged out of your kitchen drawers (or mom's), such as duct tape, sewing kit, first aid kit. Others you'll want to get from a travel store. Such as travel towel, sleepsack, Nalgene bottles, toiletries bag with a hook, electrical adapters, an inflatable neck pillow, sink stopper, clothesline, head torch and compass.
Also useful (whether you're in five star hotels or hostels) is a flash drive, and for women, a sarong.
Planning your trip overseas: Putting it all together Now that you've picked a destination, it's time to tie up loose ends and make sure that your life stays on track while you're gone. Ensure a worry-free journey and no nasty surprises when you get back. Well, not the kind your bank or phone carrier can deliver, anyway!