How to Plan the Perfect Honeymoon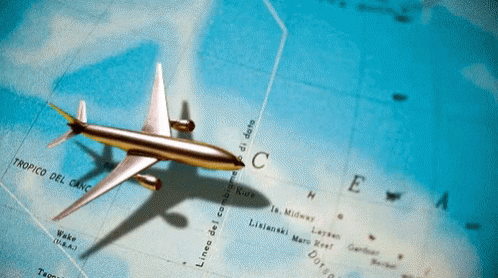 You're pretty much set with all your wedding planning and arrangements. Now you set off on your long anticipated honeymoon and what happens? You miss your connecting flight and are forced to stay a night in an airport hotel. Then you get to your reserved resort or hotel only to find it wasn't quite what you expected. Since you arrived a day late, you might find the hotel has only 2 twin beds instead of a queen or king that you requested. Or you didn't realize the seasons are the opposite and you have to sit inside watching the rain pour down.
Because you did not research your choice very much, you also may find it is far from town or anything resembling a town. Or that the term 'beachfront hotel' can mean across the main thoroughfare from the beach and not exactly ON the beach. Now it is too late to cancel because you may have pre-paid for the whole stay. For some honeymooners, any or all of these scenarios are a recipe for disaster and once the bickering begins, it tends to set the tone from then on.
This is why planning your honeymoon is as important as planning the wedding. The honeymoon is supposed to be the start of your new life together as a couple. Like the wedding ring, it constitutes a joining together of two independents into one entity. Sometimes the two independents do not have common interests and one half ends up resentful and the other ignorant of any problem. And sometimes the whole honeymoon is the LAST piece of the planning puzzle and you try to shoehorn in a memorable honeymoon on a pauper's budget.
While there are some places you may not be able to afford on a limited budget (like staying in a European castle or in a bungalow over the water in Bora Bora) there is nowhere off limits for you where a budget of at least $1,500 to $2,000 is allowed. Hawaii is even a possibility, though you may not be staying on Waikiki. The keys are this: a joining of the minds as to what you may like to do on your honeymoon and an agreement on the budget.
Proper planning can go a long ways toward getting the results you wish and for the unforeseen (plane cancelations, hotel overbookings, accidents, lost passports or documents) you need to both roll with the punches and know what to do and who to contact. Beyond that, the informed traveler seeks out money saving advice that can save you hundreds of dollars – from such small things like NOT using your cell phone to send pictures home OR to call each other from the hotel room while overseas to reserving the best location for your needs.
Breaking the budget by thousands just to try to gain the honeymoon you THOUGHT you had budgeted for is not the answer either. That only leaves you to pay the bills once you return home and instead of feeling relaxed, happy and on budget, you are broke, in debt and ready for separate bedrooms.
Don't let this happen to you. The honeymoon is a once in a lifetime event so plan properly and make it something you remember fondly forever.