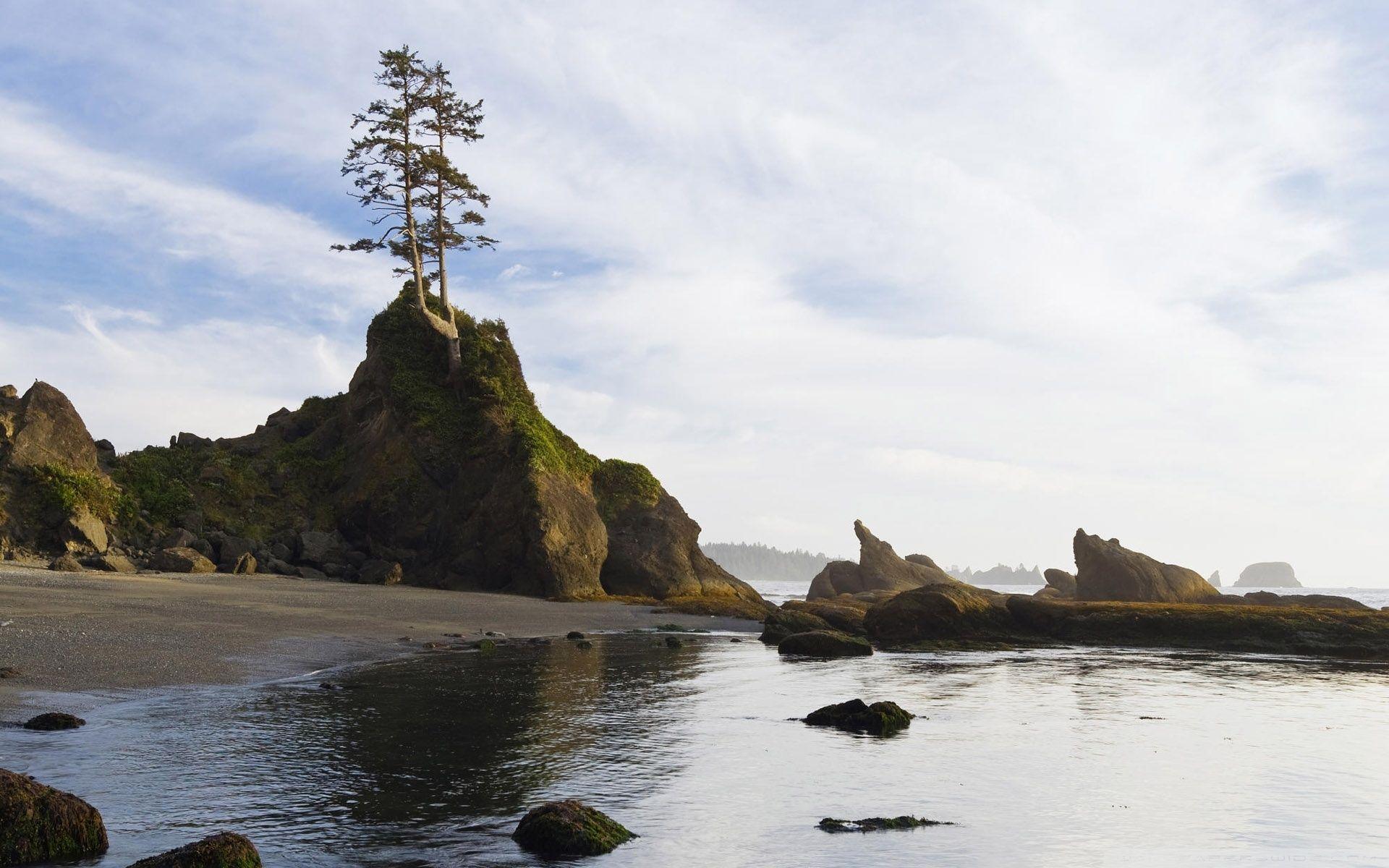 The Washington shore may not be as sandy and sunny as the beaches in California or Florida, but it is every bit as impressive. Remote, rugged and wild, coastal Washington is the ideal destination to immerse yourself in the awe-inspiring wonder of nature. There are many iconic locations along its 3,026 mile-long coast, but here are four highlights.
Damon Point
Located in Southwestern Washington, Damon Point is a perfect place for hiking or having other beach adventures Ocean Shores WA. With views of Mount Rainier and the Olympic Mountains to one side and the Pacific Ocean on the other, the setting is postcard perfect. Be sure to bring your binoculars, as the site is a favorite among birdwatchers for spotting bald eagles and shorebirds.
Kalaloch Beach
This beach in Olympic National Park is among the state's most popular spots. Famous for its tide pools, visiting during low tide should guarantee you plenty of urchins, anemones and sea stars. The main attraction, however, is the Tree of Life, a large spruce barely clinging to coastal bluffs, with a root cave beneath.
Shi Shi Beach
Getting to Shi Shi Beach isn't easy; it's only accessible by an eight-mile round-trip hike. The payoff is worth it, however, once you gaze upon the geological marvels such as rock formations, sea stacks and tide pools. It's popular with campers and backpackers, but photographers also love it because of its splendid sunsets.
Long Beach
Spanning 28 miles of sandy shoreline, Long Beach is the perfect place for an afternoon of flying kites, building sandcastles or having a picnic. As America's longest beach, there's plenty of room for enjoying a romantic walk for two or a family excursion to look for agates and petrified wood. It's also a favorite among wildlife watchers. The region is frequented by elk, black bear, otter and beaver, and in the ocean you may spot an orca or Pacific gray whale swimming by.
If you're looking for the coast with the most, it's definitely in Washington. These are just some of the scenic wonders dotted along its picturesque shore.