Italy Travel Tips: The Secrets of Albarella and Alessandria – Luxury and Chocolate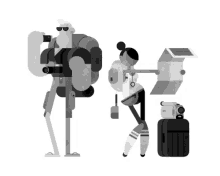 The island is three miles long and one mile wide. A pier connects it with the mainland. Only those who vacation on the island or live here are permitted to enter, which means the place is extremely safe and peaceful. Albarella is a green island with trees offering a pleasant shade, and with many opportunities to allow your body and mind to rejuvenate.
In 1972, British architect John Harris built a beautiful, high quality golf course on Albarella, whose club house of the same name is situated right on the seaside. If you don't play golf (yet), this beautiful course will convince you to give it a try, or at least to enjoy lunch at the club house restaurant.
When you're on the island, you immediately notice how quiet it is. Car access is extremely limited and visitors are encouraged to use bicycles instead. Nature, fresh air and ecology are very important for Albarella, which makes your stay in this little heaven of luxury not only relaxing, but also healthy and healing.
Alessandria was named after Pope Alexander III in 12th century. It is situated in the south-east of Piedmont (Piemonte) and it's one of the sweetest places of Italy – literally!
In the past, Alessandria was a strategic city that played an important role in Italian wars, which became reflected in its architecture. It's a strategic city until today, although in a different way: Its railway hub connects major cities of northern Italy.
Just like in every Italian city, the heart of Alessandria is its main square, Piazza della Libert?�, where you can admire the beautiful city hall, Palazzo del Municipio. It is a majestic building with a red facade and a unique clock with three faces.
The oldest church in Alessandria, Santa Maria del Castello, is a mixture of styles, from Romanesque to Renaissance. However, the most important sights, as the history of the city suggests, are connected with the presence of the Italian army in Alessandria. Citadella is the most famous one: A star-shaped building with many towers.
The whole region of Piedmont is well-known for the production of chocolate and other sweet delights. Alessandria is not an exception. The sweet city hosts various "sweet events" throughout the year. The most important and biggest event is Salone del Biscotto Piemontese during which the city becomes full of market stalls where local producers offer their delicacies. If you're a chocoholic just like me, you cannot miss annual Al?� Chocolat, a real chocolate feast. You can spend the day savoring chocolate of all tastes and shapes, admire chocolate statues or enjoy a delicious chocolate bath. Chocolate, anyone?