How To Slack Off From Chores?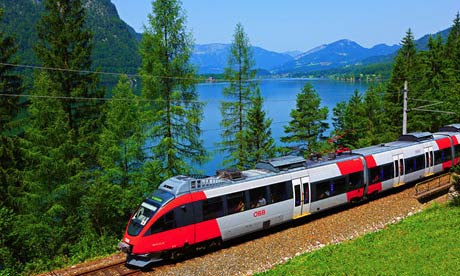 The Merriam-Webster dictionary defines chore as a routine task or job of a household or farm and a difficult or disagreeable task such as doing taxes. I like their later definition because it fits into most people's views about chores. Doing or receiving chores in an integral part of our life and for some of us it begins from the ripe old age of two.
Before I delve deep into chores let me first define the two classes of chores. The first type is the manual labor we do to meet our basic needs like food and shelter. The second type is the one created by modern world like tax filing, bill payments, email overload, career, shopping and the so-called friendly get-together with in-laws and the PTA.
For the first type we have a long way since the dinosaurs roamed the earth with packaged foods and prefabricated homes so most of us do not have to worry about these, at least in the part of the world I live in. I will try to address more about this type in another article.
As far as the second type is concerned what most of us do not know is that the same modern age that created some of these necessary evils also has solutions to address them. Here are some of the steps you can take to reduce or virtually eliminate some of them:
Tax Filing: It is a lot easier these days to file taxes online or electronically. However, the tricky part is the expenses you need to stay organized on so you can file and get the most returns. In order, to do this effectively try using separate credit cards to track separate expenses. These days most of us have several credit cards that can be put to work, such as, I track my personal expenses and my newborn's expense using separate credit cards. So at the end of the year, it is very easy for me to file claims appropriately.
Bill Payments: Almost all banks offer this service for free. Save some stamps and trees by paying bills online. You can also set reminders or auto-deduction, which you can cancel any time.
Email Overload: This can really be a chore to keep in touch with each friend for routine updates like how your baby, plants, pets, hair or whatever it is that you or your friends are growing. Try , which really makes friends management really easy without the email overload. If you are really finding that you need a secret team, then you can create private groups with friends that deserve your special attention.
Career: For those who work as non-farm labor, technology has made managing our career a lot easier through . With cool features like resume builder using your profile, customized news feed and event lists for your profession and numerous groups take out the mundane aspects of managing your career.
Shopping: Most do not like shopping at full price and not to mention the humiliation if you paid more than your neighbor Jones for the same item. Once again, you have the technology to your rescue with online tools like and shopping with price comparisons and coupons have never been this easy.
Get-together with In-laws and PTA: Last, but not the least, though I cannot help you avoid your next meeting with in-laws and PTA, I can certainly make it slightly easier for you by pointing you to tools like that makes itinerary management a breeze and that liberates you from making phone calls, sending emails and checking on your RSVP list.
So there you have it, slack off on as many chores as possible by delegating them to online virtual assistants for free.